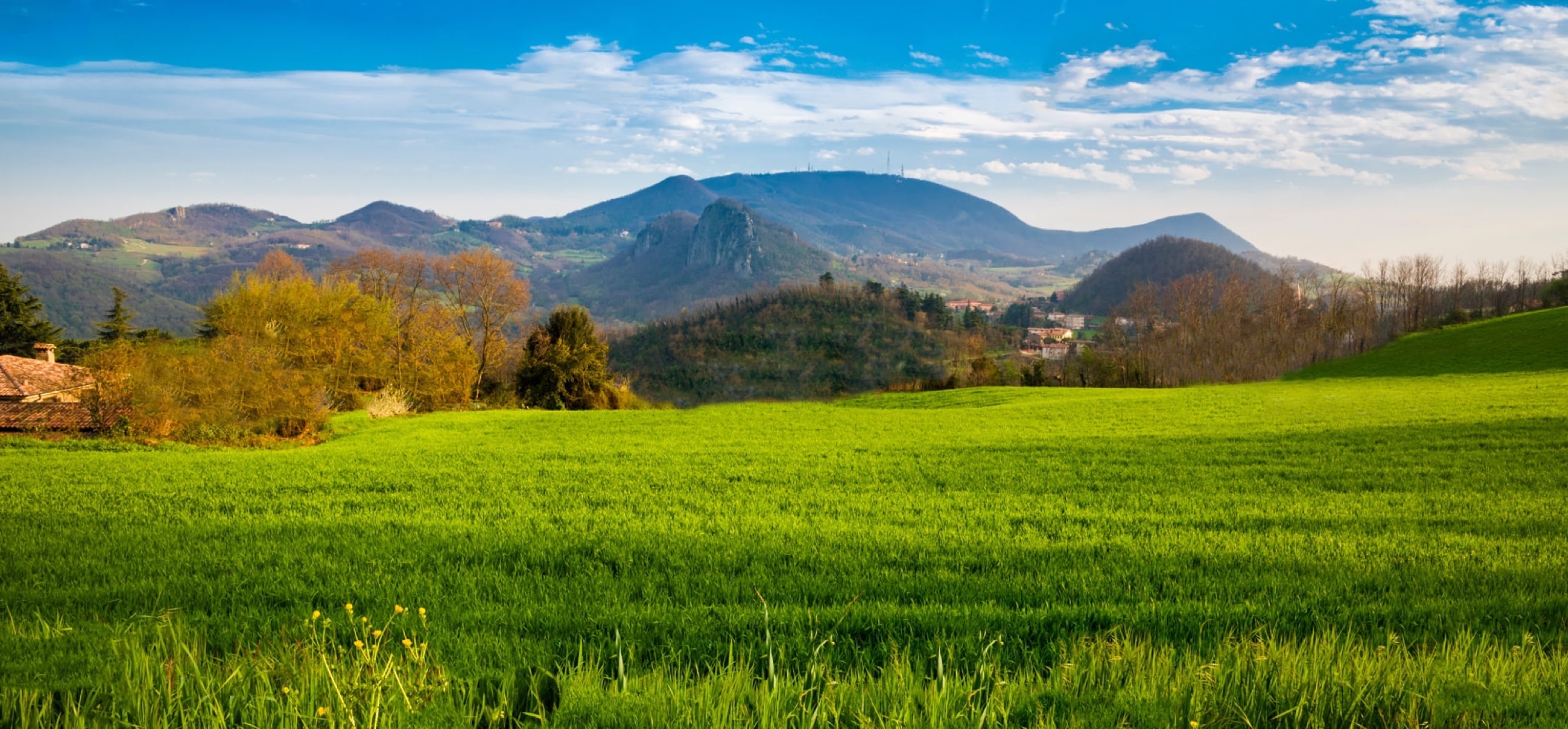 You only need to venture a few kilometres from the city centre to find yourself surrounded by the natural landscape of the Euganean Hills, an ideal destination for outdoor sports lovers and also for those who simply want to relax in a unique setting whose forests and vineyards are dotted with ancient villas and historic villages.
Lovers of trekking and open-air rambling will feel right at home in the Euganean Hills Regional Park, a natural haven full of paths taking you to the heart of this lush yet varied area. You can also choose from a selection of routes based on their difficulty level. There's no need to worry though: all the routes will bring you into close contact with nature, allowing you to admire a wide range of flora and fauna.
The terrain of the Euganean Hills is diverse, with a range of origins and compositions. What's more, the area has a distinct morphology that means it plays host to a series of micro-climates. As a result, the hills are home to an incredibly rich variety of flora that includes Mediterranean, mountainous and sub-mountainous species. The pathways that cross the Euganean Hills, accessible by bike or on foot, will bring you to villages where you can sample typical local products, and they will also allow you to spot some of the many animal species present in the park.