Padua: The city
Padua is an ideal city for conferences and meetings: in addition to its wealth of accommodation options and strategic location, the city also offers a wide selection of post-conference entertainment, ranging from art to nature and from wellbeing to sport.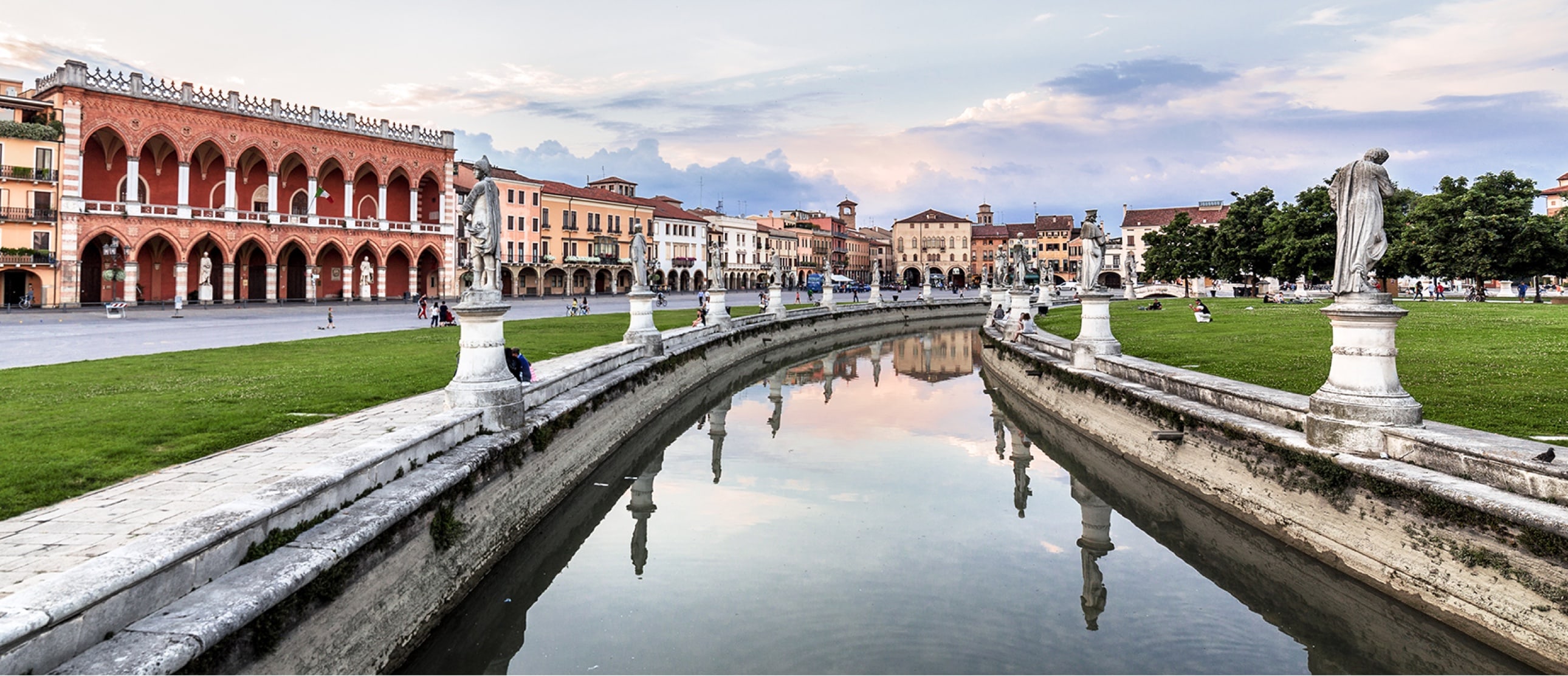 A city of art par excellence, Padua is a treasure trove waiting to be discovered: the gems on offer range from the famous University to the Scrovegni Chapel with its frescoes by Giotto, and from the Botanical Garden, a UNESCO heritage site, to Prato della Valle, one of Europe's largest squares. A city that strikes the perfect balance between history and modernity, Padua is both young and dynamic, offering unique possibilities for your events and conferences.
The nearby Euganean Spas, in Europe's largest thermal basin, and the unspoiled landscape of the surrounding Euganean Hills offer an idyllic oasis where guests can relax and be pampered.
There's something going on in Padua 365 days a year to complement your event: exhibitions, theatre shows, concerts, etc. Padua is a city with a rich history but with its eyes on the future. A city on a human scale, but one which is perfect for discerning visitors who are ready to be charmed by its packed squares, its famous shopping streets and its culinary traditions.
Lying at the heart of the Veneto region and its main cities, Padua and the surrounding province are easy to reach thanks to the nearby international airports of Venice, Verona, Treviso and Bologna. Padua also has a large railway station with good connections to all major Italian and European cities.
The vast selection of conference venues and accommodation gives you the flexibility to choose the solution that best suits your budget and your requirements.