How to arrive
Easily reachable by car, train and plane, Padua is strategically located at the heart of the Veneto region. The city's railway station and the nearby airports in Venice, Treviso, Verona and Bologna provide excellent connections with the rest of Italy and further afield.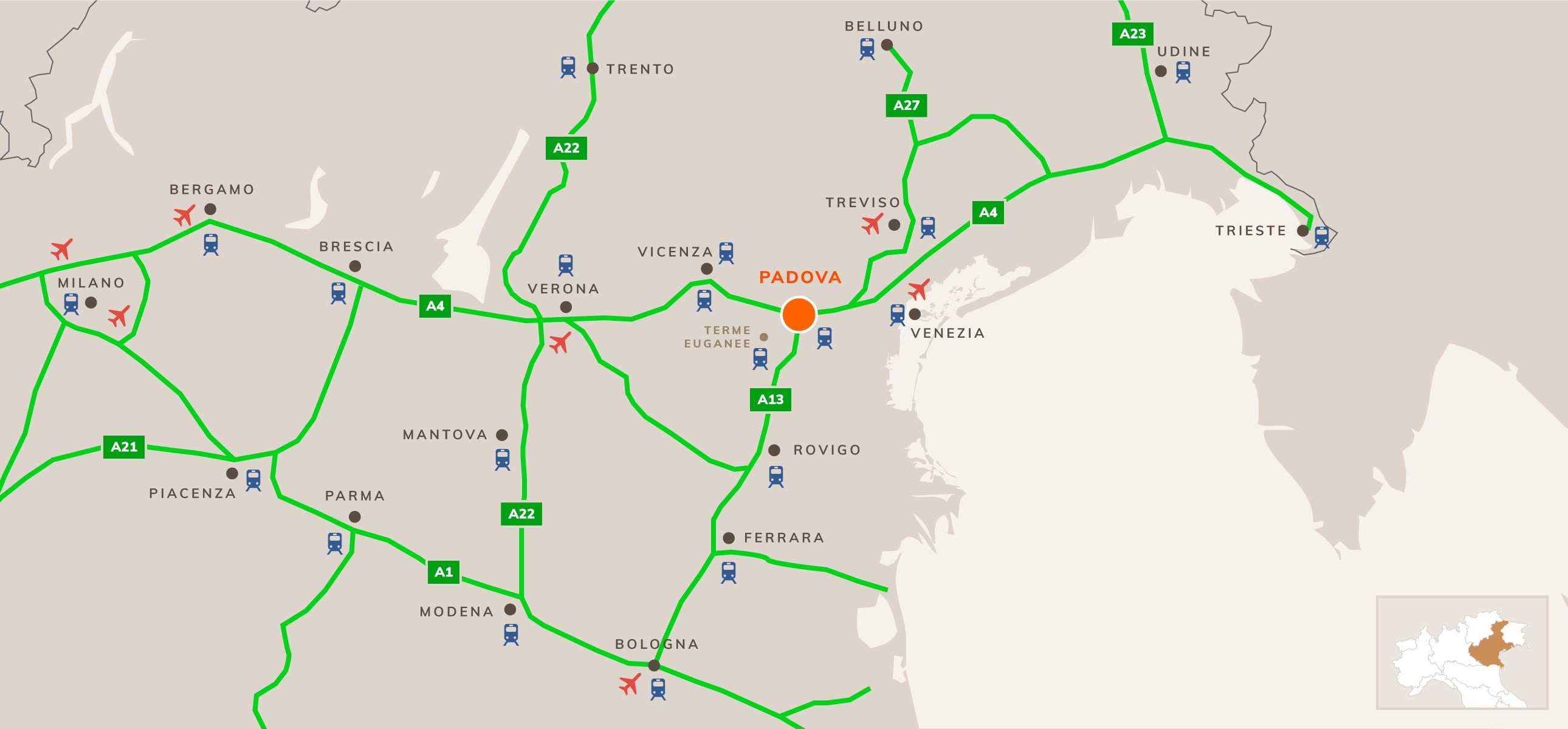 Getting to Padua is easy, no matter which means of transport you choose. The city's closest airports are Marco Polo Airport in Venice-Tessera, Antonio Canova in Treviso, Catullo in Villafranca di Verona and Guglielmo Marconi in Bologna. These airports are 50 minutes from Milan, 1 hour from Rome and Munich, and 2 hours from London, Paris and Frankfurt.
Padua also has excellent rail connections, with Rome just 3 hours away and Milan 2.
For those travelling by car, the main routes are the A4 (Venice-Milan) and the A13 (Bologna-Padua).
To help you reach the nearby airports, get around the city or discover the region, our affiliates offer shuttle services, chauffeur services, fully-equipped coaches, and boats for sightseeing trips.