Castello Festival 2022
from 27 Jun 2022 - to 09 Sep 2022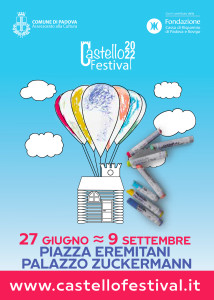 Castello Festival will return in 2022, but this time in Piazza Eremitani, since the historic venue of the Festival – the Castello Carrarese – is under restoration.
There will be 23 events between 27 June and 9 September that will alternate music, dance, philosophy, literature, musicals.
The festival is promoted by the Culture Department of the Municipality of Padua, with the support of Fondazione Cariparo, while the artistic direction is curated by Maurizio Camardi and the general organization will be the School of Music Gershwin.