Calegaro Silver for Industrial Padua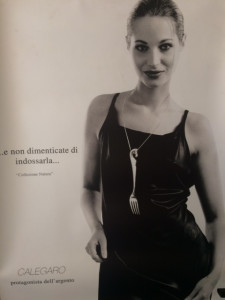 The company is an excellence in the production landscape of the area: it works for brands such as Tiffany and Dior, as well as producing its own famous lines all over the world.
Luigi Calegaro opened the shop of the same name in 1921, becoming the fourth Argentiere of Padua with the 4PD brand. In the post-war years, production grew rapidly in the highest quality standards. The second generation led by his son Francesco contributed and solidified the Calegaro brand in the world. To date, the tradition of table art is the inherent DNA of the Company, a solid representation of Made in Italy in the world.
From the most classic model to the refined bespoke creations, the history of Calegaro continues to mark a competitive and constantly evolving market.
They joined the MACC project of the Veneto Region, led by Ca 'Foscari, partner DMO Padova to promote the territory through the heritage of production.
Guided tours on reservation Email: info@calegaro.it