Palazzo Bo Sala Colonne e Archivio Antico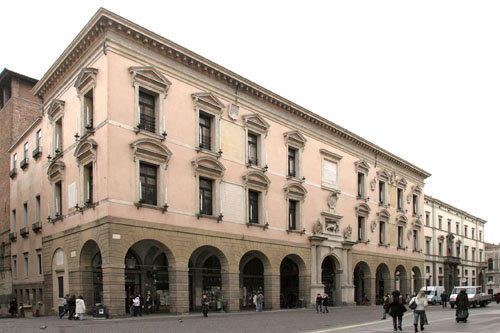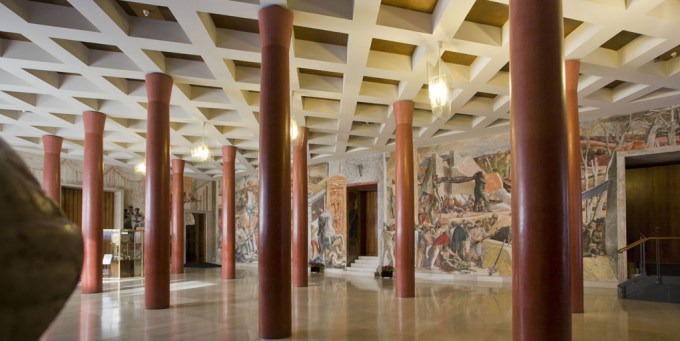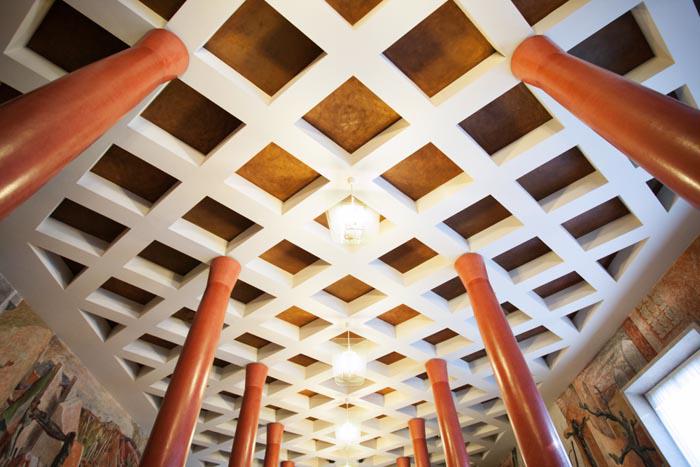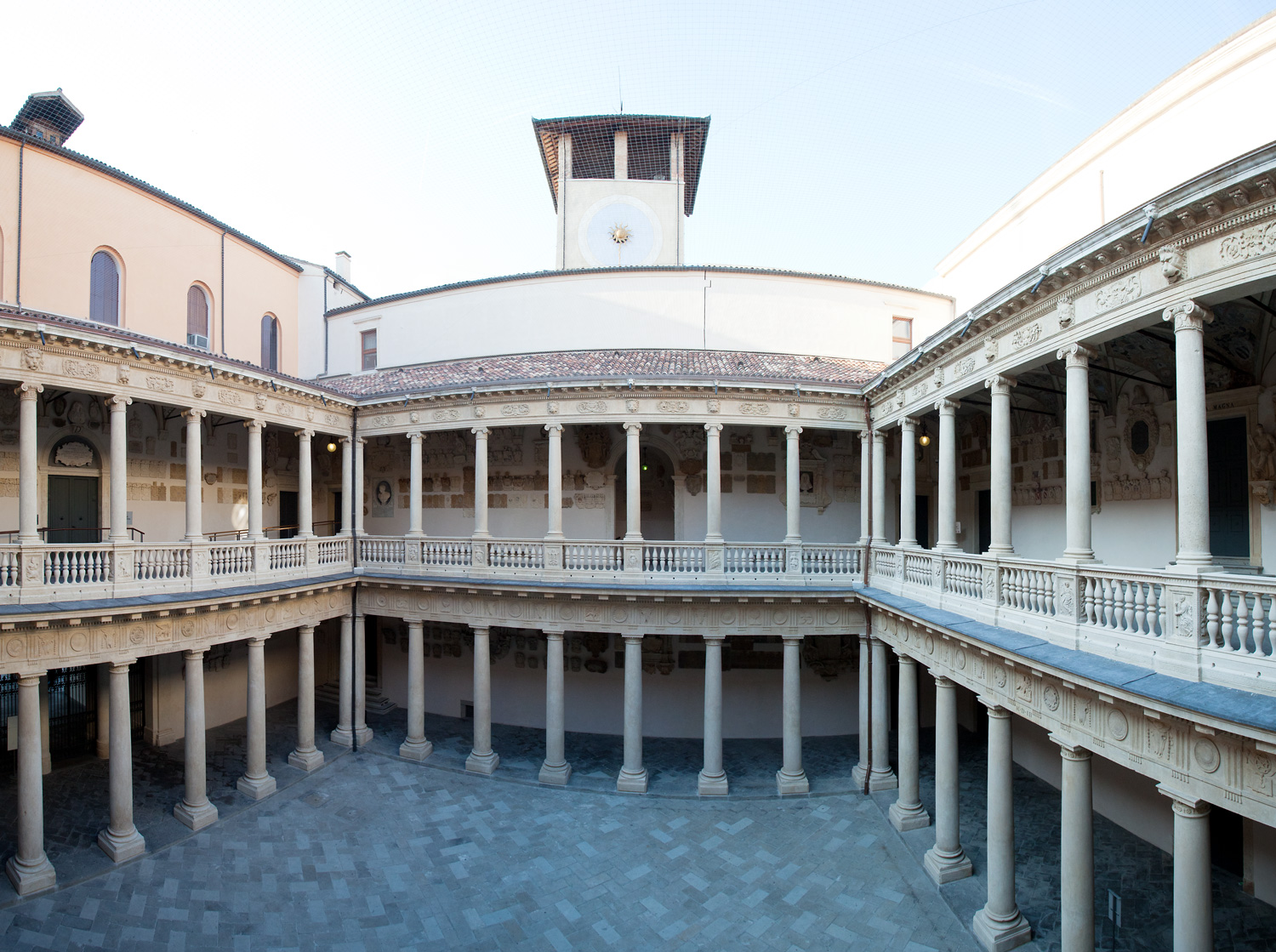 In the ancient Palazzo del Bo', home of the University of Padua, there is a large room called "La Basilica", which takes its name from its spatial subdivision with its red columns.
The hall was entirely frescoed between 1940-1942. The frescoes depict the deeds of the university youth from 1848 onwards. The numerous columns, painted in Pompeian red, the color of the University of Padua, underline the link between the hall, called the Basilica, with a Roman-style basilica.
The furnishings of the hall, in which meetings and events take place, are the work of the architect Gio Ponti, like the rest of the academic halls of the Palazzo. From the Basilica you have direct access to the Antico Archivio, another venue for meetings and conferences.