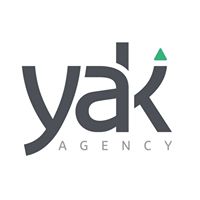 YAK Agency is a full service communications agency. We support companies and associations in the fulfillment of visibility, branding and sales targets, offering different services conceived for multichannel and multilingual projects.
We have an extensive experience in PR, press office and media relations, and we can promote and give voice to each event in an effective and incisive way, guaranteeing exposure and visibility on both traditional and digital communication channels. We can count on a wide contact network, which enables us to send and have different types of materials published: press releases, photos and videos.
We offer a professional photo and video shooting service (including photo editing and post production) ensuring the event photo converage and the production of videos suitable for different types of release. We also deal with the graphic design of billboards, gadgets and marketing materials.
We are a communication agency with an international approach: we offer services in Italian, English and Chinese, we have worked in 65 countries in the world and we can diversify the communication of the event in different languages with an international approach. We have developed specific competencies in sport, tourism and retail, but we can guarantee quality and expertise in the communication of every type of event.

Services
Graphic design and coordinated event image management
Communication Agency
Advertising Agency
Event promotion
Graphic design and printing
Public relations and press
Technical and IT services
Photo services
Online tools and services
Content production and mother tongue translations
Gadget creation and promotional materials
Press office and press conference organization