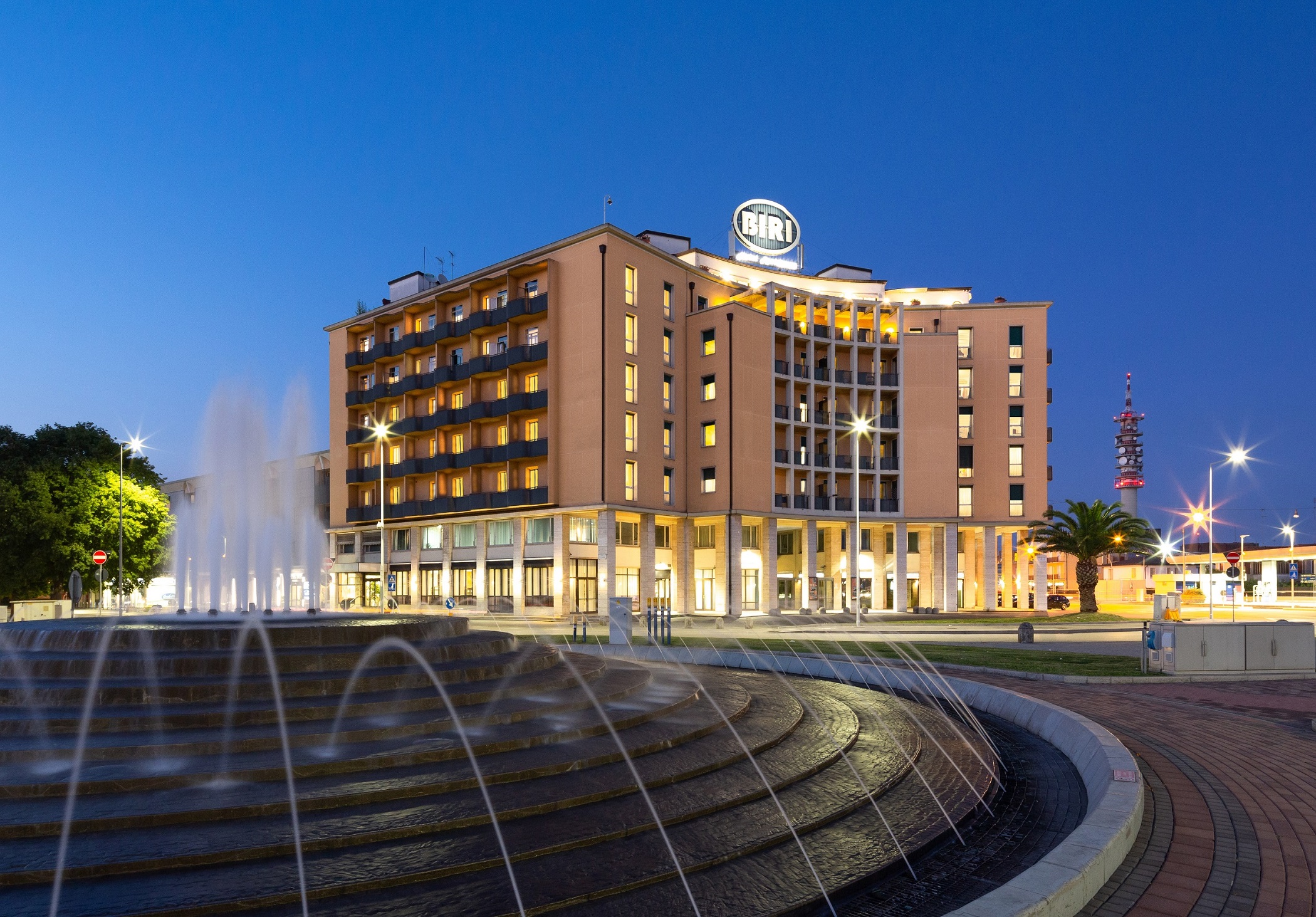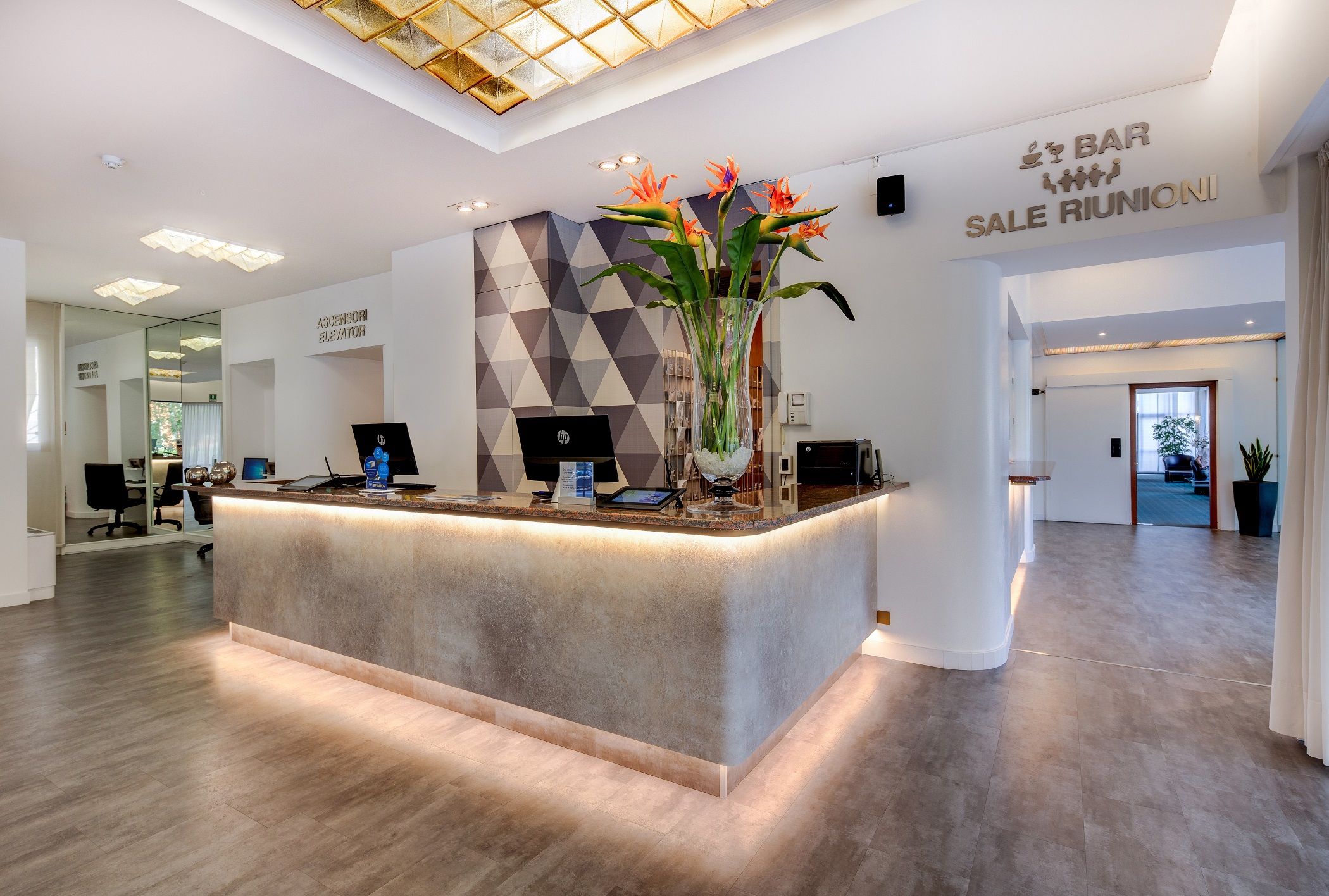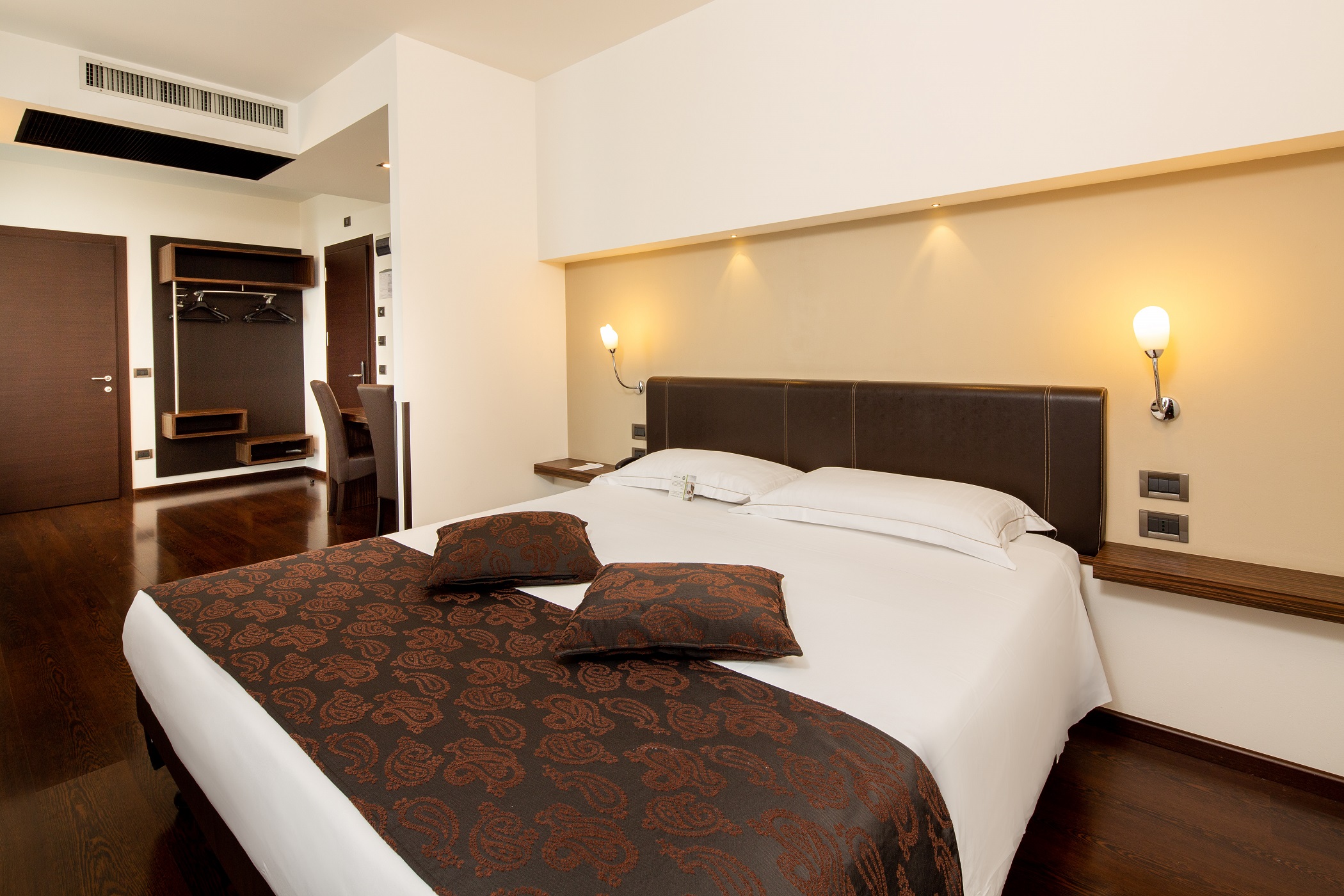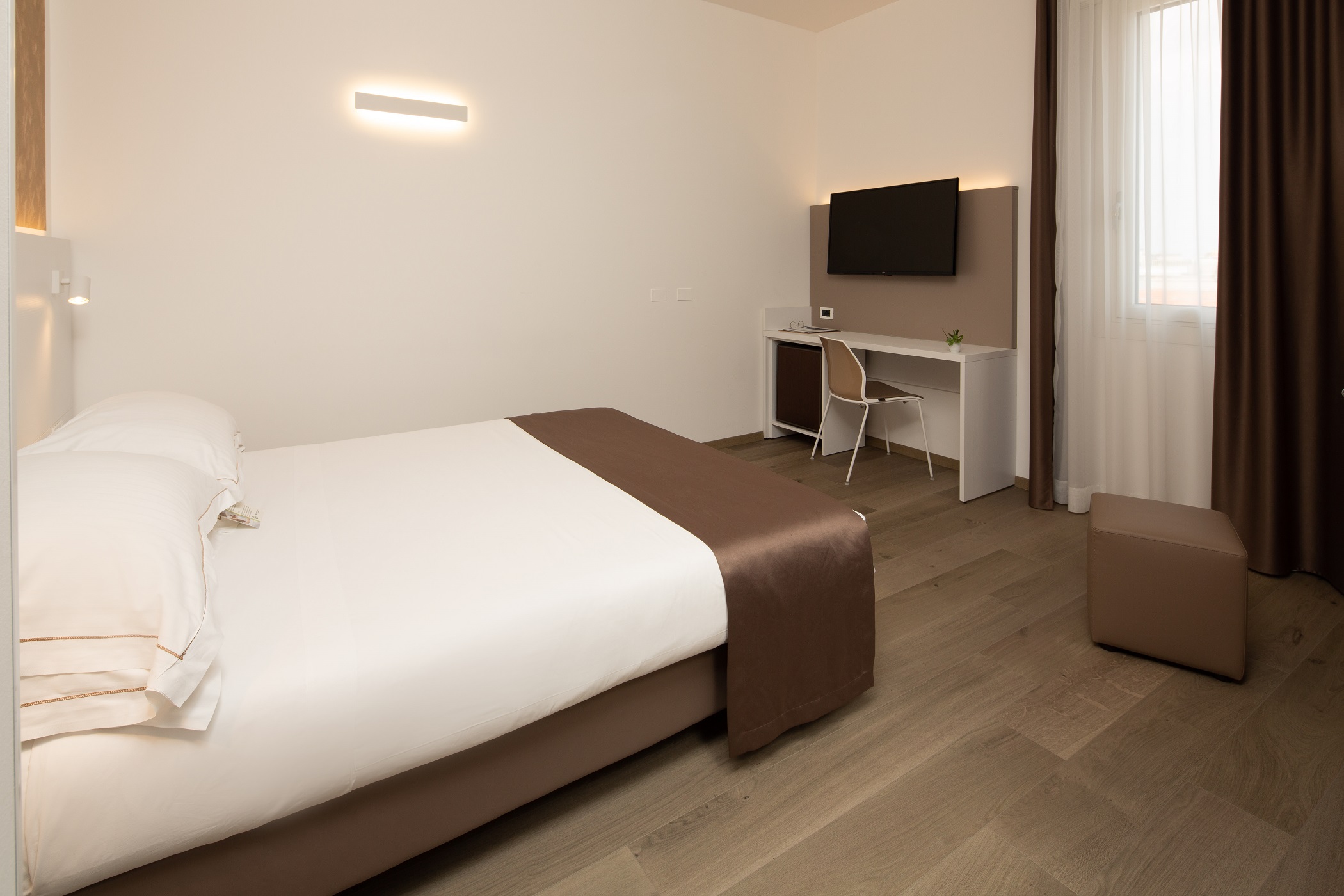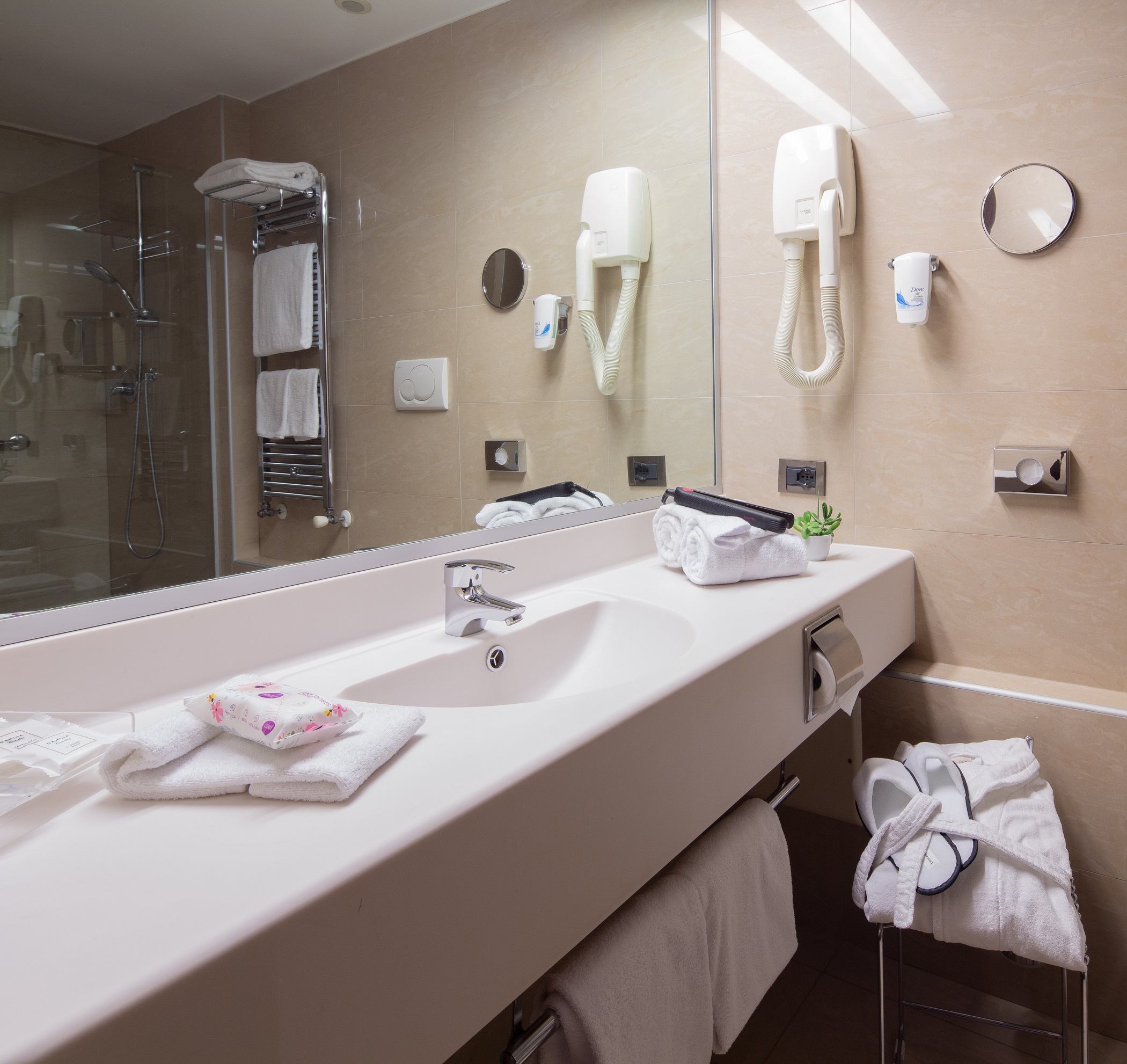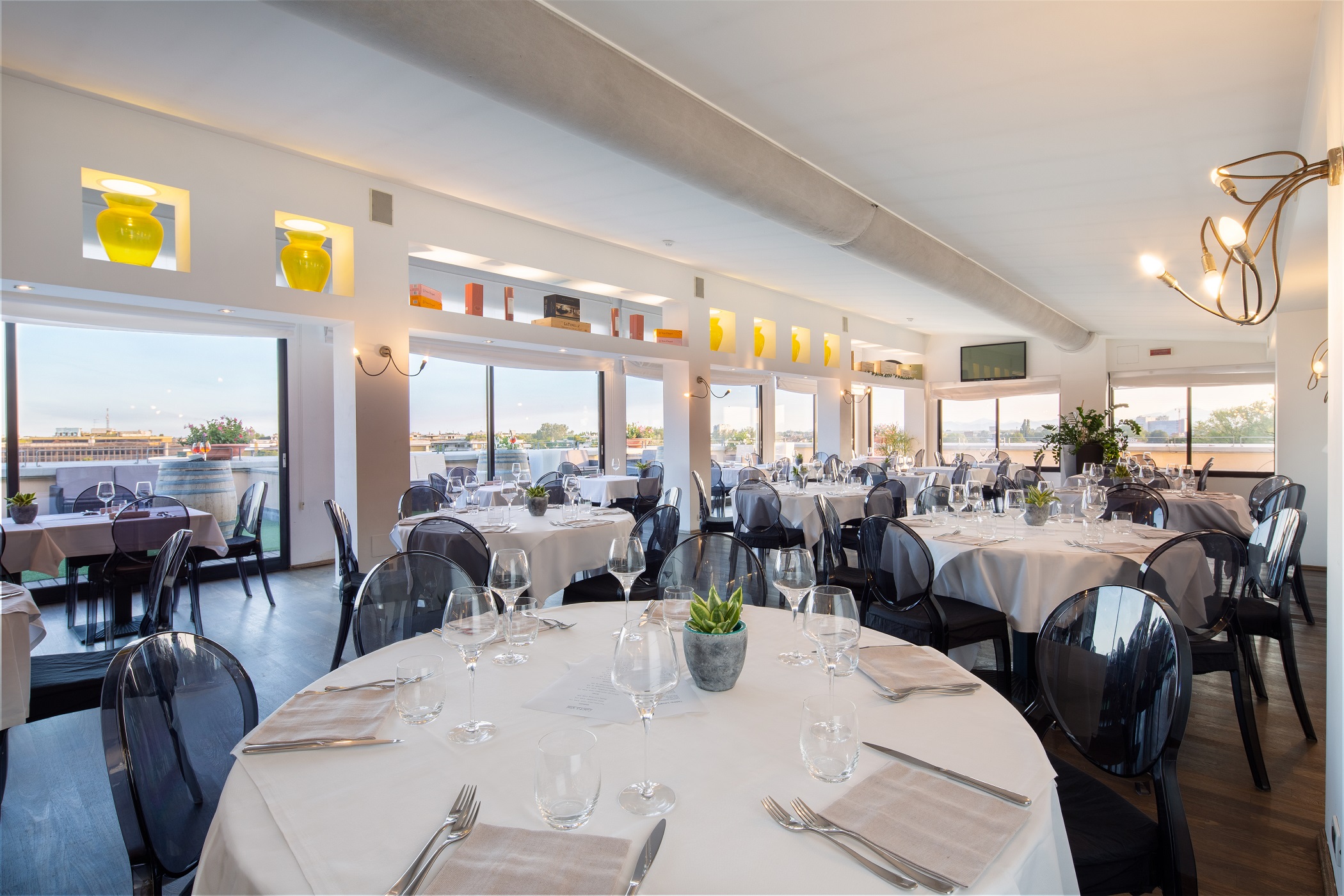 Best Western Hotel Biri, an historic 4-star hotel in Padua with a long tradition of hospitality, is located in the commercial, financial and industrial heart of the city, walking distance from the Exhibition Center.
A comfortable hotel with a friendly and at the same time magical atmosphere, thanks to the nice terrace overlooking an incomparable view of the city, with the Basilica of Sant'Antonio and the charming Colli Euganei.
The Hotel Biri is ideally located: the Railway Station and the city center are just 5 minutes distance, so you can quickly reach both the Basilica and the Scrovegni Chapel and the nearby A4 Highway and Venice.
Every day you will find a lot of special attentions to guarantee both a perfect business stay and an unforgettable holiday with your family.
The hotel provides 99 renovated rooms, residence for long stay and 7 bright fully equipped meeting rooms.
Guests can take advantage of the Fitness area, have dinner at the restaurant, park and recharge the electric car.
Services
Restaurant
Bar
Gym
Satellite and digital TV
Wi-Fi internet access
Free parking
Air conditioning
Lift
Disabled access
Small pets allowed
Audio/video systems - Lights
Video projection
Meeting
Convention
Stalls
Free flip chart
Stationery
Fixed/mobile screen
Microphones
Amplification
Video projector
Storage room
Rooms Capacity
| Room | Surface m2 | Capacity | Theater Style | Classroom | U-Shape | Boardroom | Cocktail | Gala dinner |
| --- | --- | --- | --- | --- | --- | --- | --- | --- |
| Dei Castelli | | | 20 | 12 | 12 | 12 | | |
| Delle Porte | | 36 | 36 | 18 | 19 | 18 | | |
| Delle Ville | | 36 | 36 | 18 | 19 | 18 | | |
| Gialla | | 6 | | | | 6 | | |
| Pendini | | 20 | | | | 20 | | |
| Rialto | | 100 | 100 | 40 | 30 | 28 | | |
| Venezia | | 30 | 30 | | | | | |