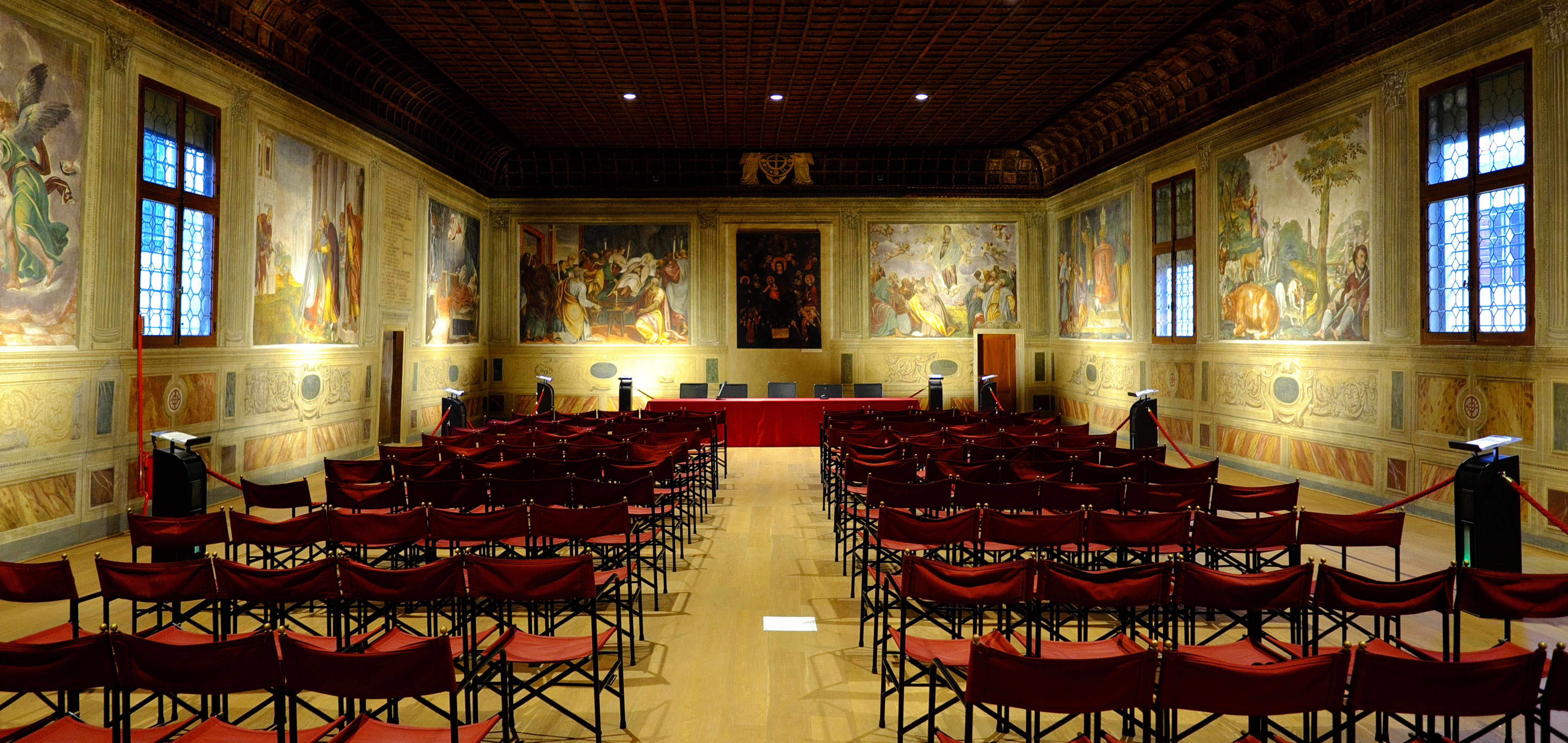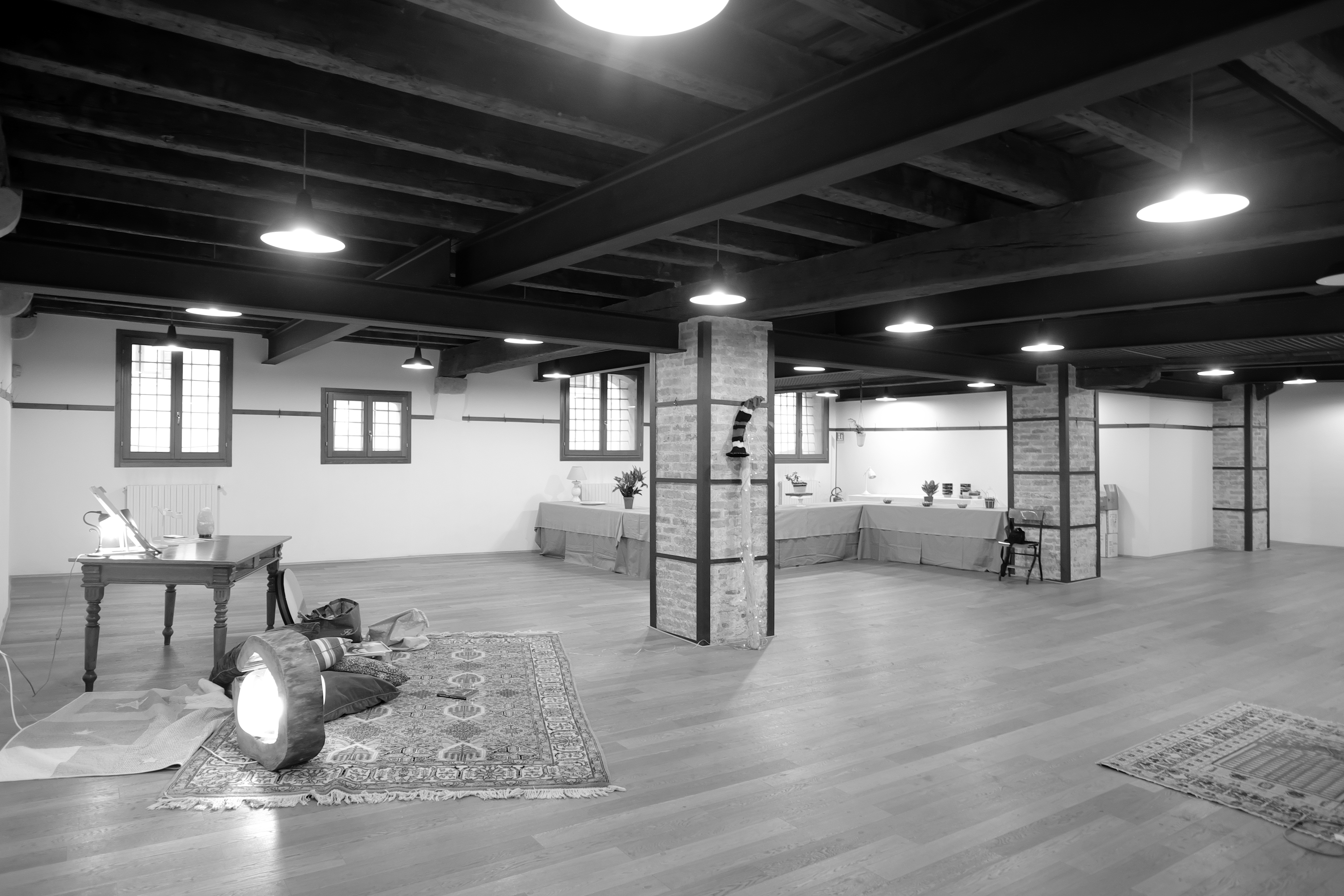 The School of Charity is a building of medieval origin where the Confraternity of Charity, a lay association dedicated to the aid of the poor and sick, flourished with the foundation of the Hospital of San Francesco.
The building became the location of the School of Charity after the death of Sibilla de Cetto (1421), wife of Baldo Bonafari from Piombino, who financed the construction of the hospital of San Francesco, the church and the convent of Observance. The interior walls of the Hall were frescoed by Dario Varatori, the father of Padovanino, in 1579 with Stories of the life of the Virgin, the last great cycle of frescoes executed in Padua towards the end of the XVI century.
The scenes with the episodes of the life of the Virgin are twelve. There is a thirteenth one that represents Baldo Bonafari and Sibilla De Cetto.
There are the scenes below:
Expulsion of Joachim from the Temple;
Joachim between shepherd;
Joachim meets Anne at the Golden Gate;
The Virgin's nativity;
Mary at the temple;
Zachary with a branch in blossom;
The Virgin's wedding;
The Annunciation;
Mary paying a visit to Elizabeth;
St. Joseph's death;
The Virgin's death;
The Assumption.
Services
Disabled access
Meeting
Convention
Provision/rental of audio/video equipment
Fixed/mobile screen
Microphones
Rooms Capacity
| Room | Surface m2 | Capacity | Theater Style | Classroom | U-Shape | Boardroom | Cocktail | Gala dinner |
| --- | --- | --- | --- | --- | --- | --- | --- | --- |
| SALA DELLA CARITA' (PER CONVEGNI primo piano) | | 94 | | | | | | |
| SALA I. DAMINI (PER RECEPTION E LUNCH, 2 BAGNI (piano rialzato)) | | | | | | | | |