Once Upon a Time - Il Gran Galà di Capodanno al Caffé Pedrocchi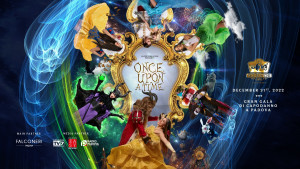 During the Christmas period, on Sunday 25 and Saturday 31 December, Caffè Pedrocchi offers two unmissable events: the Fabulous Christmas Lunch and the Grand New Year's Eve Gala.
Also this year, Sunday, December 25, returns the Fabulous Christmas Lunch, in a unique location: the historical chambers of Caffè Pedrocchi, undisputed symbol of the city of Padua. It will be like a journey through flavors, where in every taste you will find the right mix of tastes that blend together and combine innovation and tradition. In addition to the genuine products, lunch will be accompanied by a selection of wines from Cantina Pedrocchi designed ad hoc.
New Year's Eve appointment with the New Year's Eve Gala! On New Year's Eve on December 31, from 20.00, the Caffè Pedrocchi will accompany towards the new year entertaining guests with its fairy tale "Once Upon a Time..."
Retrace the whole story in a scenario that will leave you breathless: the first chapter to welcome you will find the Mad Hatter, where during his Party, you can enjoy cruditè of scampi, mini tartare, bread croutons and many other delicacies.
The second chapter will follow at the table with various courses in which the magic will spread: "Bidibi bodibi bu".
To this chapter is added a happy ending with the announcement of the Midnight Toast and the arrival of the dessert buffet: "And they lived happily ever after".
During the evening live show and music will accompany spells and illusions and with the third chapter you will reach the end with a sweet breakfast "The End".
For reservations: prenotazioni@caffepedrocchi.it t. 049 8781231
More information: Caffè Pedrocchi